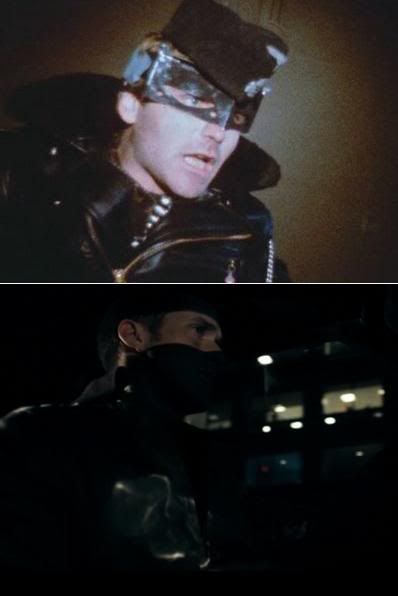 I watched DRIVE again not too long ago and found it to be very different from the film that had been living inside my head. Because the style was unexpected on my first viewing, it became a disproportionate part of my memory, and the actual DRIVE turned out to be much less stylized than I previously thought. For example, the film features only a couple of atypically slow dissolves whereas my memory-version contained between five and ten.
Below are some screenshots I selected to highlight everything I like about the film as well as to approximate what I wish it had been -- a twenty or thirty minute short film unduly influenced by SCORPIO RISING and KUSTOM KAR KOMMANDOS.
Ideally this would be a video set to music, but I lack the hardware and software.
* * *