Throughout his career, Terrence Malick has been moving towards his own form of non-narrative cinema. His feature debut,
Badlands
(1973), contains by far the strongest traditional narrative, though within it are glimpses of the style to come (the sections with Kit and Holly hiding out in the woods, for example, which still rank among the finest sequences Malick has shot). With
Days of Heaven
(1978), his next film, the narrative is pushed further into the background and the characters become somewhat less defined. Much like the story, they're weighed against the landscape, residing and disappearing (to a degree) within it.
By filming
around
events as well as events themselves, Malick's cinema sets itself against the dominant mode of filmmaking that emphasizes
plot
and
narrative
. There are no distinctions in his films between what commercial movies tell us are "significant" and "insignificant" events. In Malick's world,
everything is significant
. A group of kids playing in a field or a gust of wind sculpting the top of a lake are given as much weight as a wedding or a funeral. His is a cinema of fleeting moments. To further emphasize this shift, the editing of Malick's films has become looser in each subsequent film, his camera more seemingly aimless. Narrative and story come second to sensation and emotion, much like music -- the art Tarkovsky considered to be cinema's closest relative. This method of composing films ends up making
The Tree of Life
feel a lot like a hyper-version of Tarkovsky's
Mirror
(1975).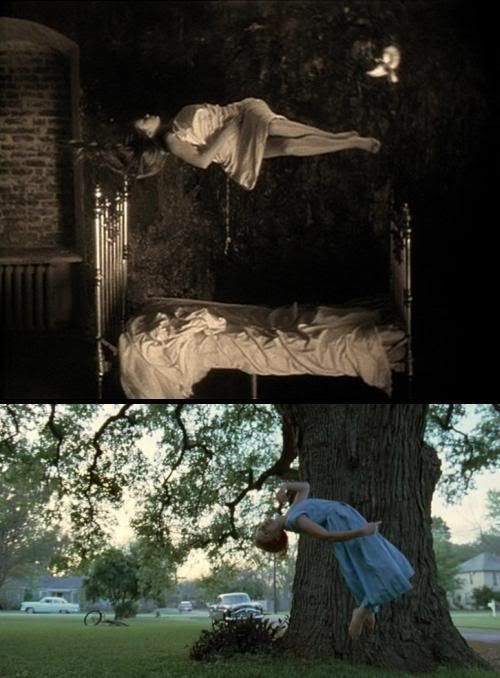 The Tree of Life
is Malick's style distilled to its essence. Likewise,
Mirror
is the film that best adheres to Tarkovsky's theory of cinema; it's the essence of his unique form distilled. (One could even say he was working towards
Mirror
ever since his feature debut
Ivan's Childhood
, which is similar to
Badlands
in that it's more-or-less a traditional narrative that also contains unique, singular bursts of what was to come.) Finally, in terms of their subject matter and structure, both
Tree
of Life
and
Mirror
deal with memory in a kind of stream of consciousness-like flow of images (though the former is more of a river, the latter more of a lake).
Below are more similarities between Tarkovsky's films and
The Tree of Life
. I recognize that just because thematic similarities or rhyming compositions exist between certain images doesn't mean an actual reference is being made. After all, no filmmaker should hold a monopoly on characters lying in the grass or being framed in doorways; however, Tarkovsky does hold the copyright on inexplicable levitation (which Malick quotes), so we can be certain that
The Tree of Life
tips its hat to Tarkovsky
at least
once. I'll leave it to you to judge the rest.
Note: In the following images, Tarkovsky's films are on the top and
The
Tree of Life
is on the bottom. They're grouped by film, and in the following order:
Mirror
(6 images, including the one above);
Nostalghia
(3);
The Sacrifice
(2);
Solaris
(1);
Stalker
(5).
Stalker
is the only Tarkovsky film I was able to capture from on my own, the rest I had to find online after taking captures from
The Tree of Life
.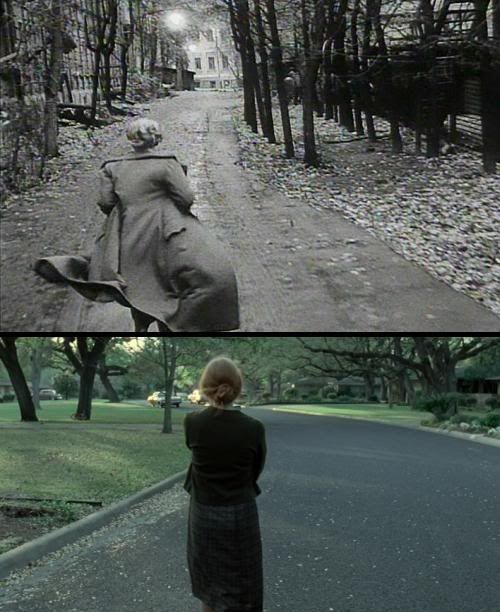 (Alternate)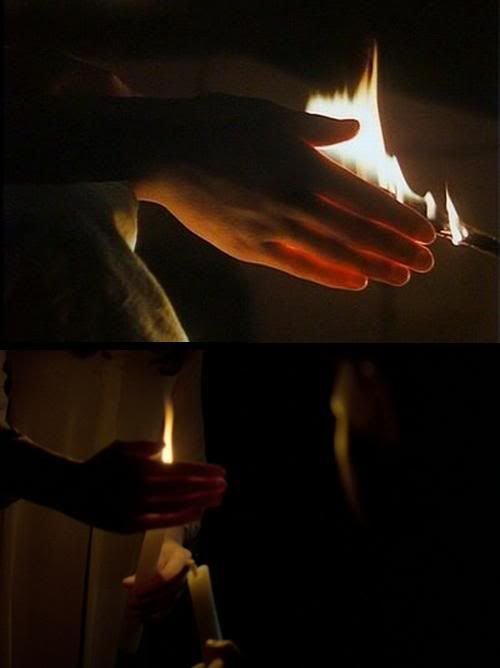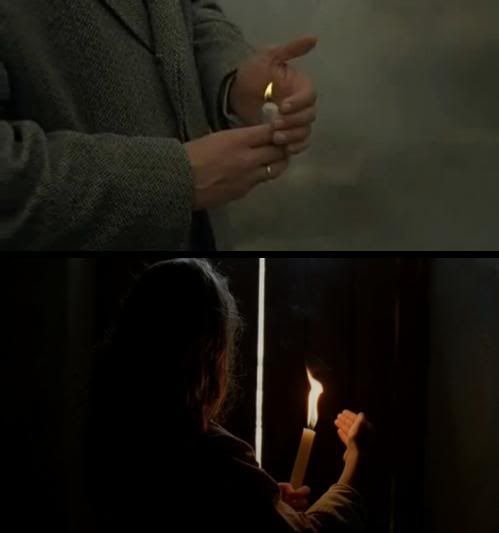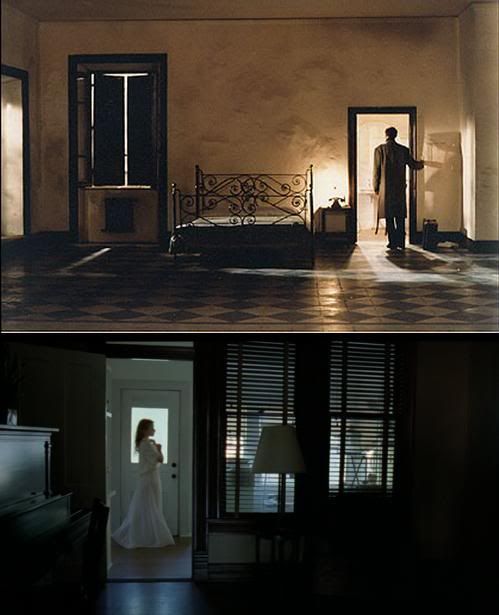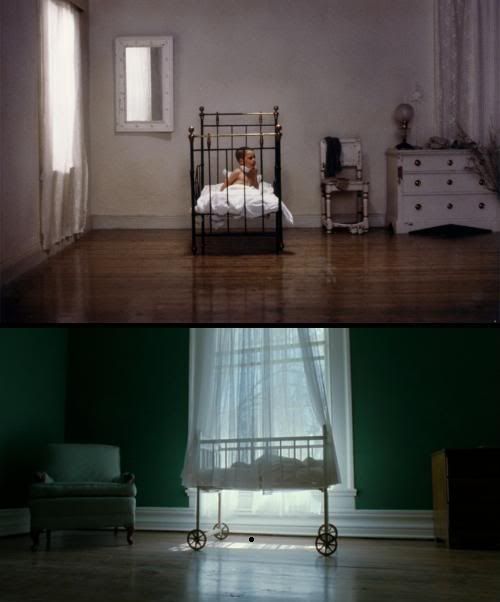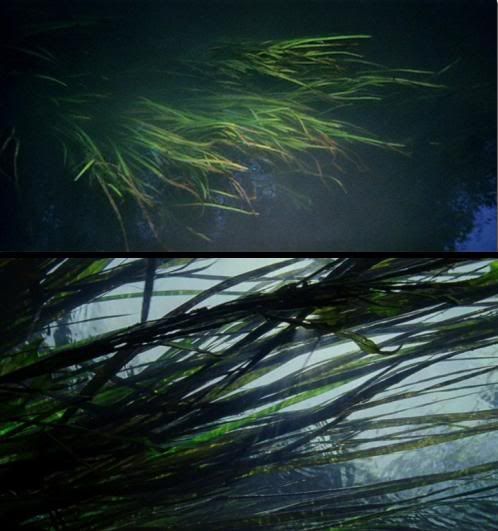 (Alternate)