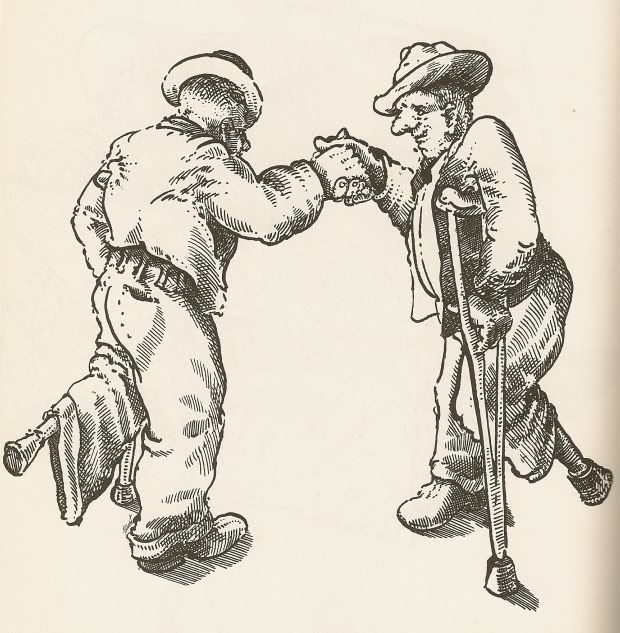 A friend of mine purchased
The Underground Sketchbook of Jan Faust
(1971) at a used book sale last month, and since neither of us have been able to find out much about him online, we decided to scan some pages for the enjoyment of certain of my readers as well as to add his drawings to the electronic ether. A few of the images -- in their style, obsessions, and general view of things -- are reminiscent of B. Kliban.
Here's what the back cover has to say (see the comments section to read the publisher's preface):
"The pages of
The Nation
,
New York
magazine,
National Review
and
The New York Times
have recently been enlivened by the drawings of a new talent who reproduces reality with all the meticulous draftsmanship of the old-world engravers -- only to shatter it irretrievably with the most outrageous whimsy and stygian humor. But the artist, Jan Faust, has also done 101 other drawings that could never appear in the public pages of these journals because in them he has allowed his imagination, his comedic satire, his "underground" feelings about our society and its people, to express themselves to the fullest in unconventionality. It is these 101 drawings, never before published, that comprise this sketchbook. [...] Jan Faust has something to say about our lives and our civilization, and no one has ever said it quite the way he does."
Enjoy!
* * *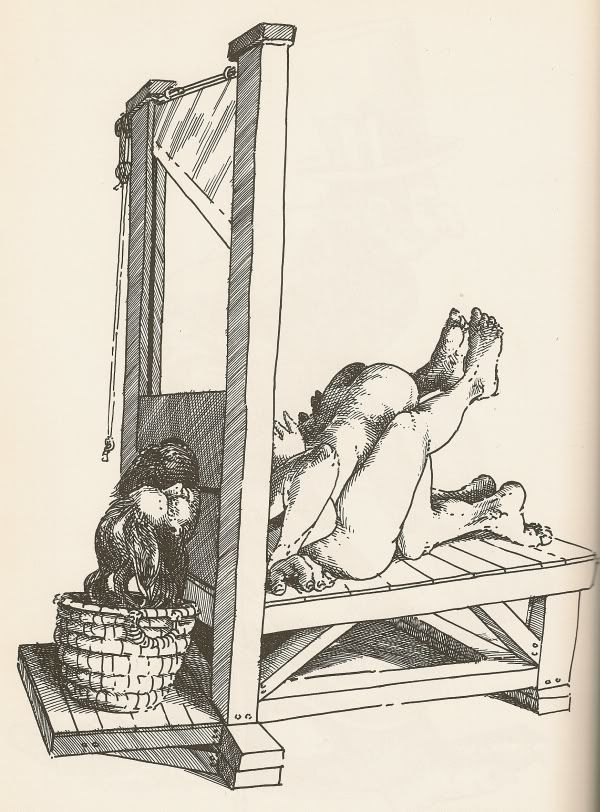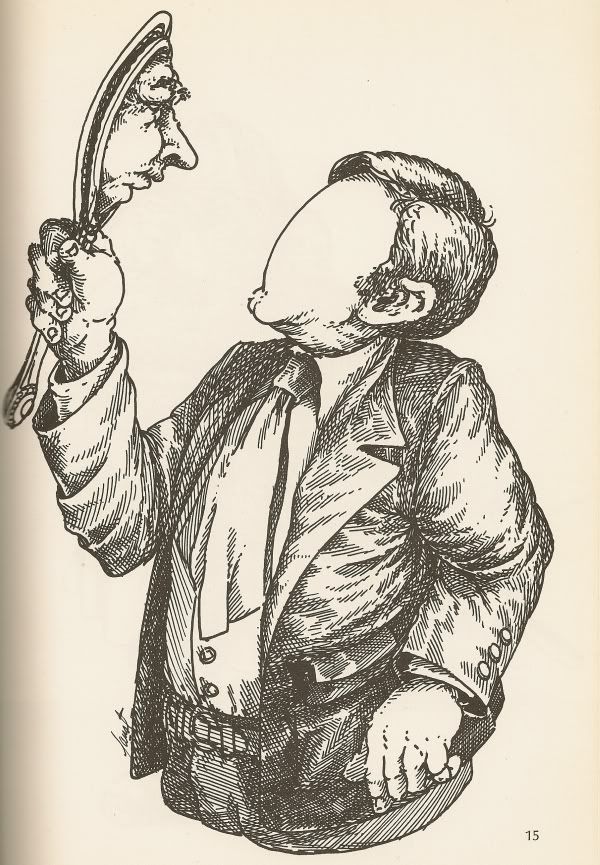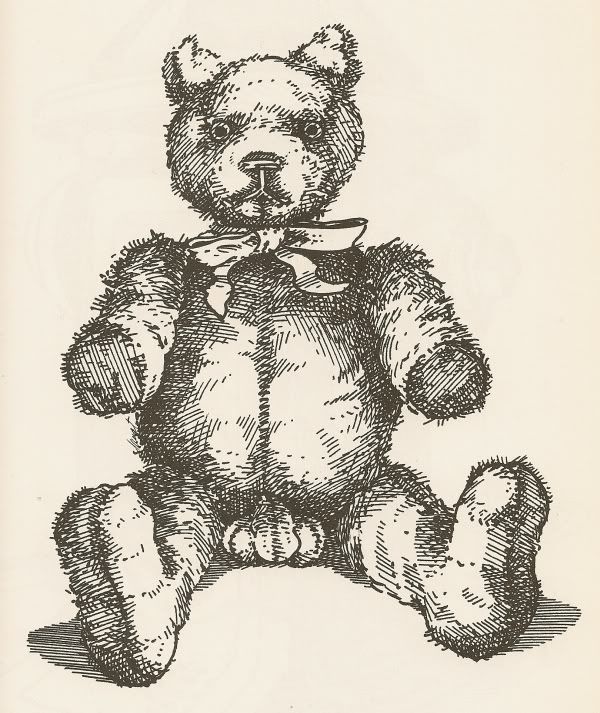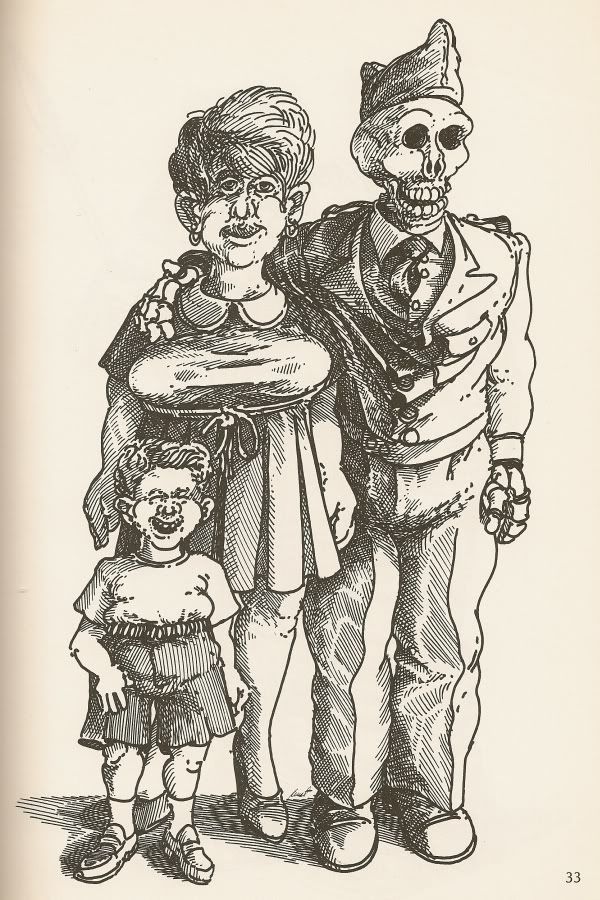 (This one makes me think of Kliban's "The Victim's Family")
* * *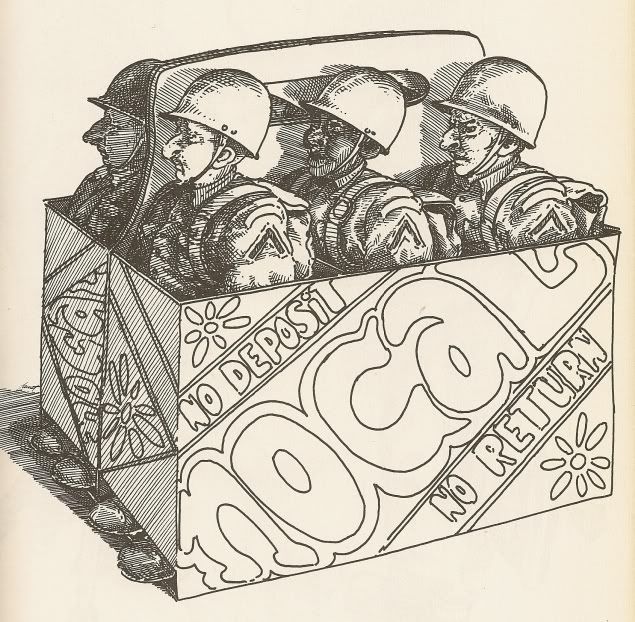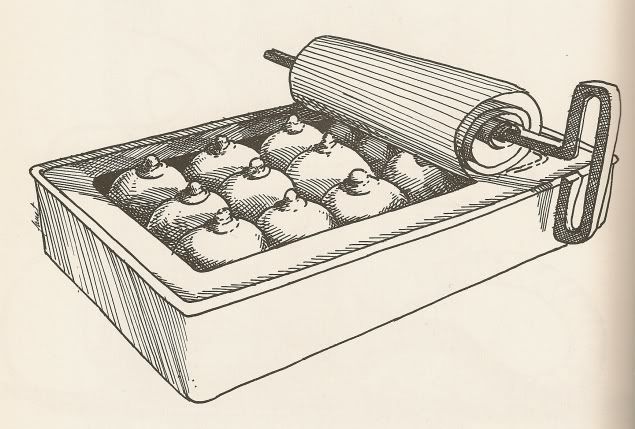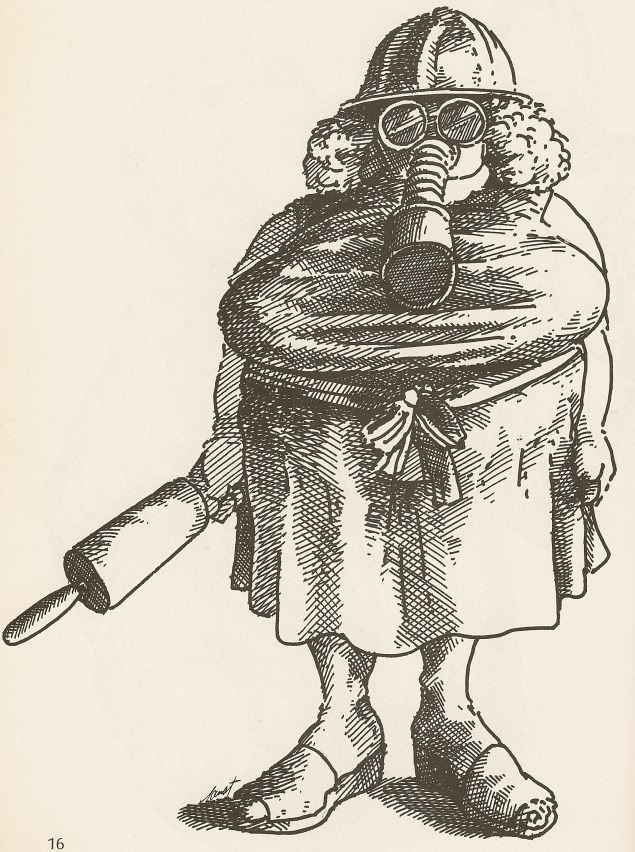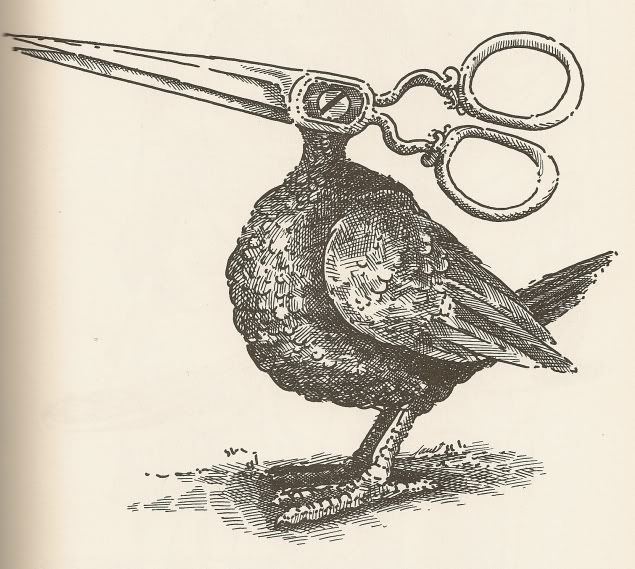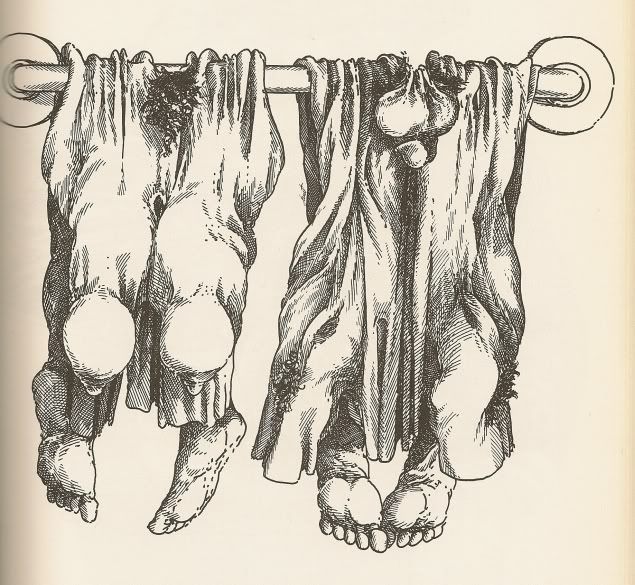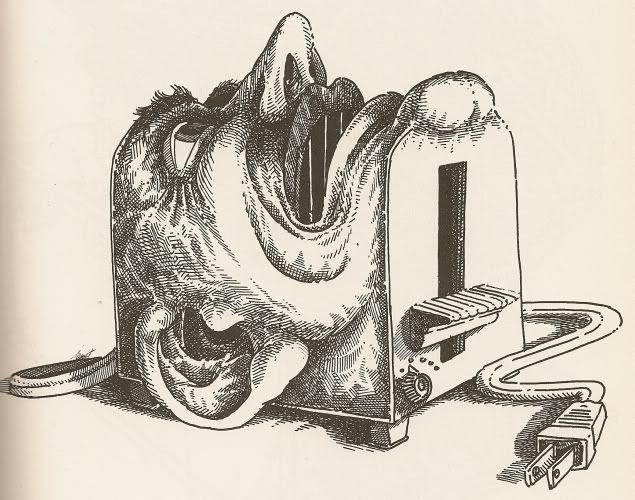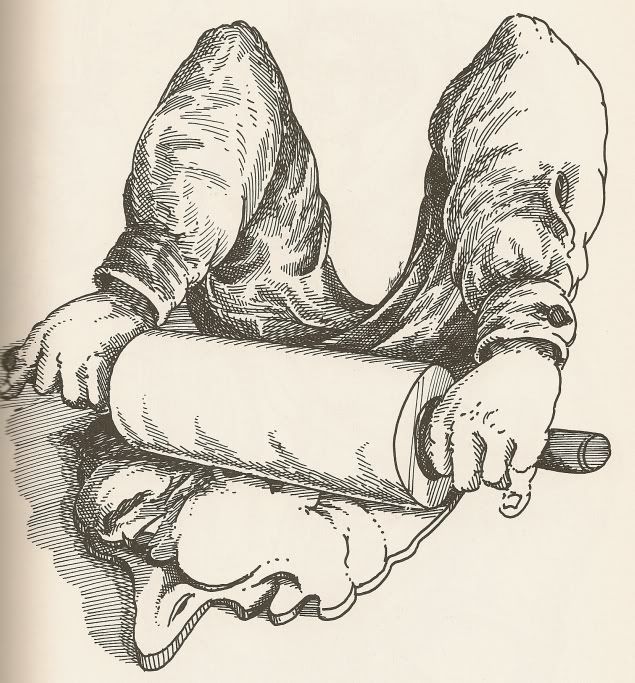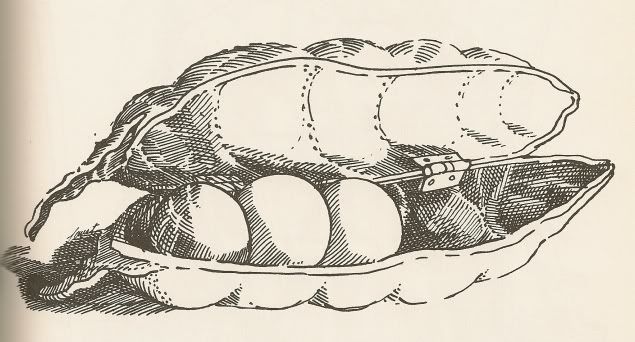 * * *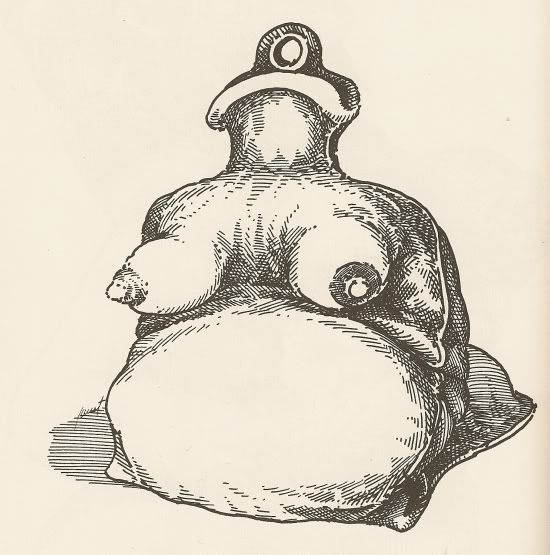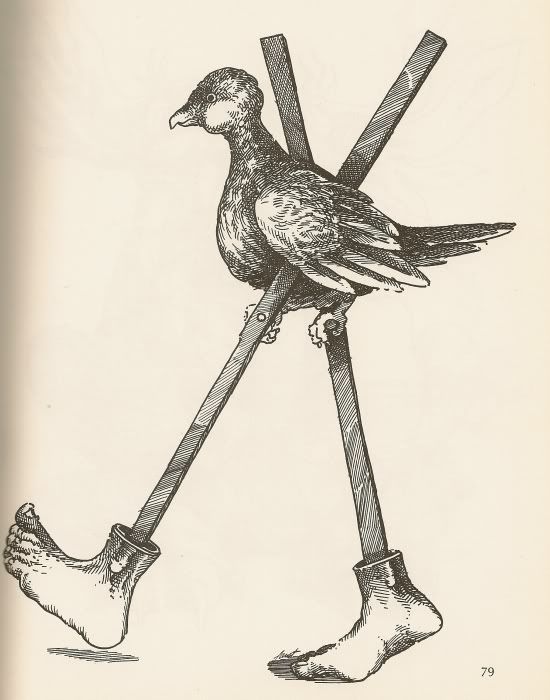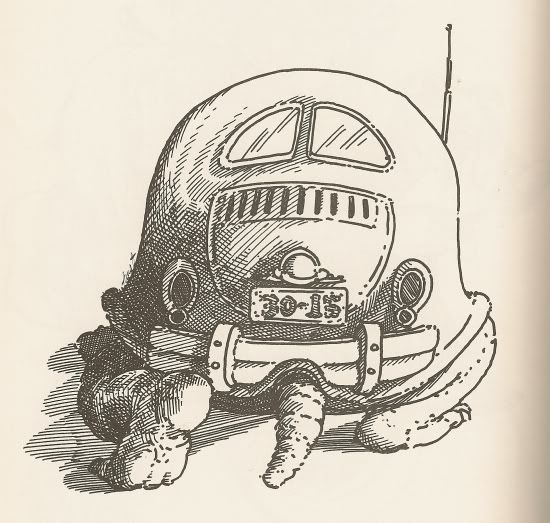 * * *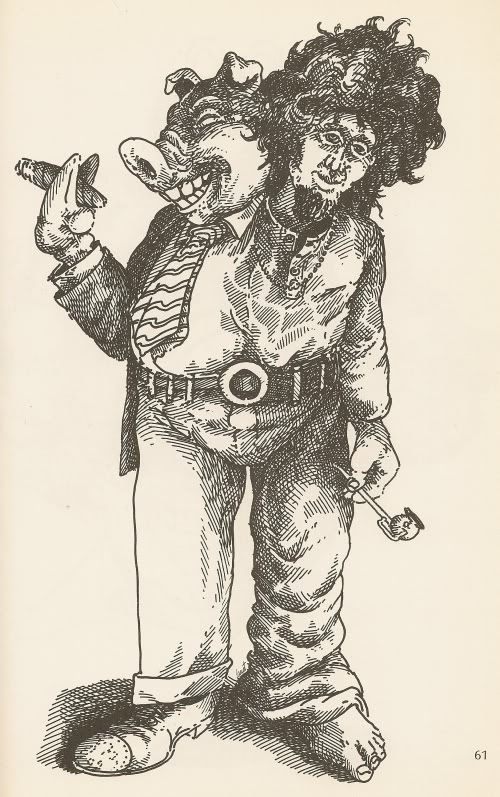 (I dub this one Jerry Rubin)