Before anyone continues I would like to report some theft.
The Chris Marker photos and the quote accompanying them were lifted from
a post on Mubi.com
, and the final series of photographs were compiled by Max Brandel (I scanned them from a 1964 issue of
Horizon
magazine).
You may now proceed.
* * *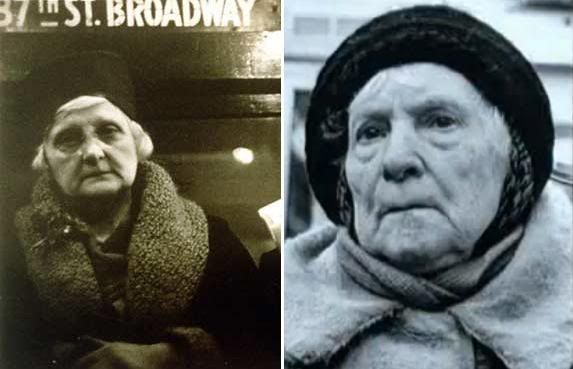 Left: from one of Walker Evans' hidden subway photos; Right: a photo from Luc Delahaye's subway series L'Autre
(featured in Michael Haneke's film Code Unknown)
* * *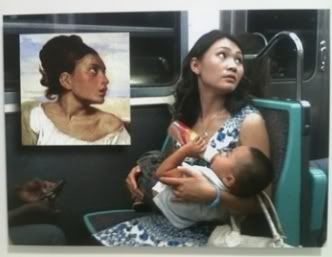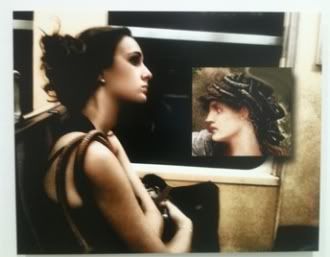 Above: from Chris Marker's Passengers, a series
of photographs taken on the Paris Metro
"Cocteau used to say that at night, statues escape from museums and go walking in the streets. During my peregrinations in the Paris Metro, I sometimes made such unusual encounters. Models of famous painters were still among us, and I was lucky enough to have them sitting in front of me."

—Chris Marker



* * *
Roman sepulchral relief, first century B.C., Metropolitan Museum of Art; James Cagney
Egyptian magistrate, black schist, c. 300 B.C., Cairo Museum; Anthony Perkins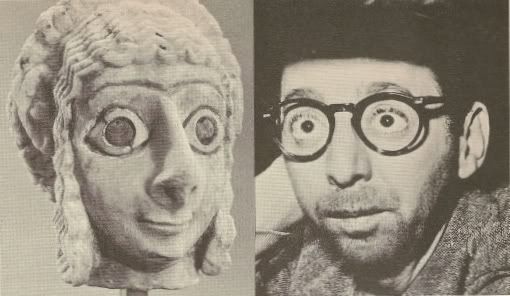 Sumerian head, c. 2500 B.C., Nelson Gallery, Kansas City; Arnold Stang
Roman head of Augustus, first century A.D., Metropolitan Museum of Art; James Mason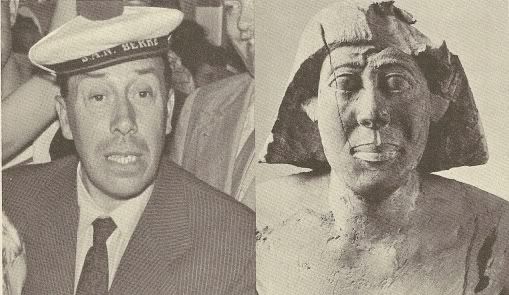 Fernandel; Egyptian functionary, wood, c. 2500 B.C., Louvre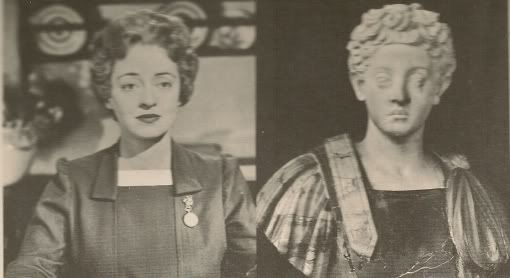 Bette Davis; Roman head of Agrippina, marble, first century A.D., Louvre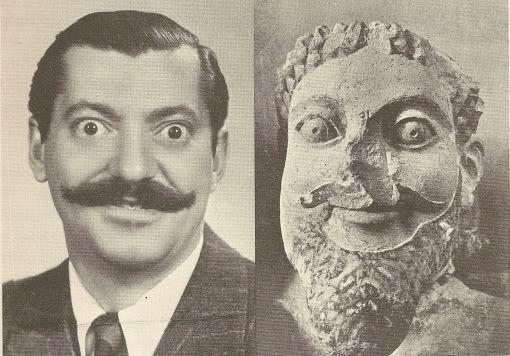 Jerry Colonna; Greek head from high-relief panel, after 570 B.C., Acropolis Museum, Athens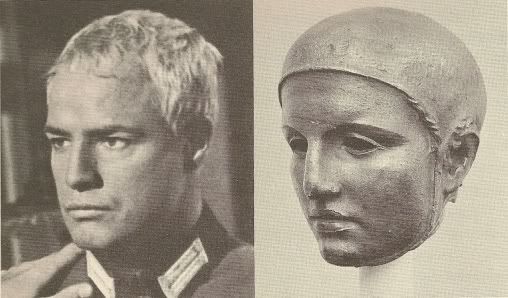 Marlon Brando; Head of a young priest, Etruscan bronze, c. 200 B.C., British Museum