The Circle (Jafar Panahi, 2000)
Yusef Sayed, on his blog
AudioVisual Salvage
, wrote the following on January 2, 2011:
"Filmmaker Jafar Panahi has been sentenced to 6 years imprisonment and will be denied any opportunity to direct or produce films for 20 years, as a result of a criminal trial in Iran. This has been well documented amongst the cinephile community and mainstream media. In light of this news and as a gesture of support for the filmmaker, I would like to offer my Region 2 dvd copy of Panahi's film
The Circle
as a gift to somebody who would like to see it and who does not have a copy. In order to enable many individuals to see this film (and in imitation of the film's own structure) it would perhaps be fitting to allow the film to then pass from person to person, throughout the world and eventually land back where it started, at which point the situation may have changed.
We cannot change the world, but we may inspire many people, and support one great filmmaker."
An excellent idea, I thought, so I emailed him and became the first link in the circle, and now I'm ready to pass the film along to the next person. Note:
The Circle
, as Yusef pointed out, is a region 2 DVD (the region 1 DVD is out of print), and as such it won't play on most North American DVD players. Many players can be tweaked, however, especially those on computers.
I'd also like to let people know that I'm releasing my (region 1) copy of Panahi's
Crimson Gold
(2000) into the wild. Inside I will place a piece of paper on which people may write down their name and location (or whatever else) as a record of the film's journey (I'll do the same for
The Circle
). If anyone is interested in viewing either film, email me (or provide your email address in the comments section). If you've never seen a Panahi film, so much the better. And don't worry about being able to find somewhere else to send it when the time comes; if it reaches a dead end, contact me and I'll try to provide an address.
Needless to say, I highly recommend both films.
Finally, anyone reading this who has their own Panahi DVDs is encouraged to send them out as well. Lend them to friends, make a blog post, whatever. As Yusef said to me: "Let the idea evolve and take flight."
Panahi is currently sitting in a cell somewhere in Iran, but he remains free -- at least in some sense -- through the films he's made, especially as they make their way around the world...
* * *
Crimson Gold
is a film about "doormen" and "delivery men."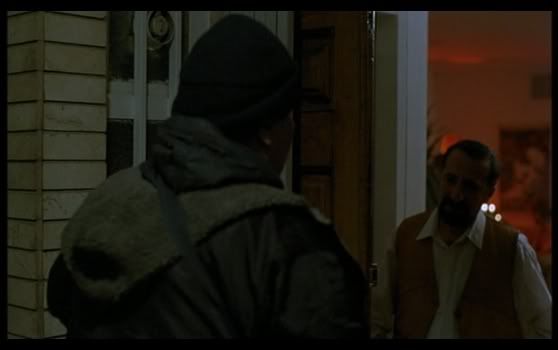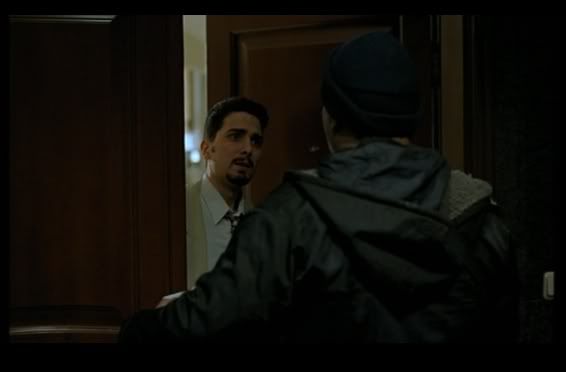 It's also about
doors
-- specifically the kind of doors that close for some people and open for others.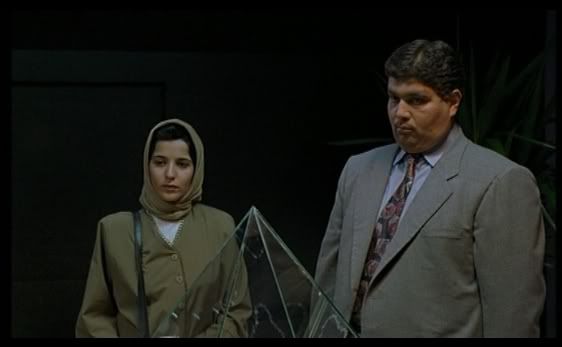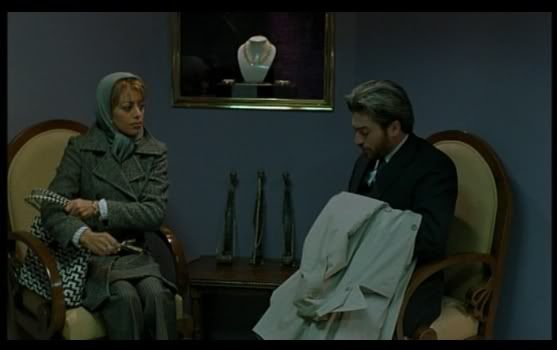 And it's a film about a delivery man who attempts to force open the doors that are always closing on him.