In Samuel Butler's satirical novel EREWHON (1872), the main character, Higgs, finds his way to a civilization where the understanding of moral behavior and physical sickness is reversed. For example, when people forge a check or rob someone with violence, they are taken to the hospital where they are said to be suffering from a "severe fit of immorality." Friends will come and visit solemnly and hope for a quick recovery. Physical sickness of any sort, on the other hand, is often hidden by those infected as it's looked on as a weakness of character, and those afflicted are punished with stints in prison (which, of course, often makes them worse).
George W. Bush also seems to inhabit a moral universe where many things are reversed, and I thought of the world of Erewhon recently when I heard him say in an interview that he once woke up with "the remorses."
More than just being a jab meant to mock George W. Bush's verbal ineptitude, what I mean to say is that, for George W. Bush and his ilk, "remorse" is a malediction, a disease of the mind to be snuffed out or cured. (Remorse often stems from compassion.) And more than that, in W.'s political world there
was no remorse
because there were
no mistakes
.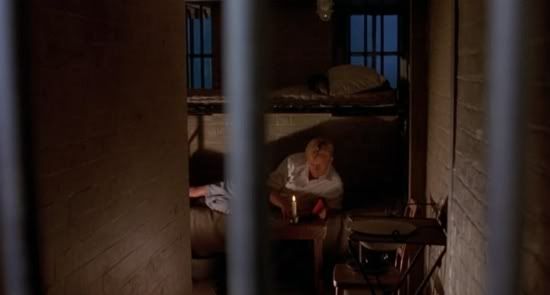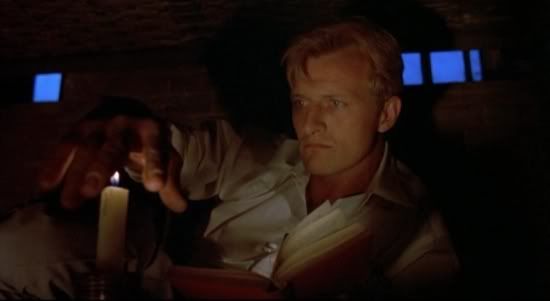 Rutger Hauer reading Erewhon in Nicolas Roeg's Eureka (1983)